PROUD BARNALA GREATER KASHMIR
BARNALA

EXTREME EAST AREA OF AZAD JAMMU & KASHMIR
Sign Barnala Guestbook  View Barnala Guestbook
<!-Weather in Gujrat, Pakistan on your site - HTML code - weatherforecastmap.com -->
Who is the favorite leader of LA-5 Barnala, Azad Kashmir?
<!-Foreign Exchange Rates widget - HTML code - fx-rate.net -->
  Rupee Exchange Rate

<!-end of code-->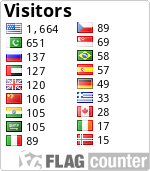 BARNALA (Geography):
In ancient time, name of Barnala city was founded in the combination of two words Bar (means piece of land) + Nala (Rainy water course). Barnala is one the sub-division of District Bhimber, status of Barnala region was upgraded into sub-division in 1996 affiliated with District Bhimber (Former District Mirpur). It is situated on Latitude 32o 52´ N, longitude 74o 15´ E and altitude 313 meter above sea level. Total population of Sub-Division Barnala is 0.12 Million, literacy rate 70%. Barnala is famous destination and business market of Division Mirpur. Combine Mirpur and Bhimber consist 2526 Square kilometer. District Bhimber consists 1516 sq Km. Total population of District Bhimber is 0.375 Million, growth rate 2.6% and house hold size is 6.7.
TOPOGRAPHY:
The topography of the area is mainly comprises on foothill, plain and starches land. Administratively, it is divided into seven Union Councils including Barnala, Maloot, Watala, Bangali, Patni, North Iftikharabad, and South Iftikharabad. Barnala is one sub-division out of three sub-divisions of District Bhimber and having a legislative constitution of Azad Jammu & Kashmir Assembly that is Legislative Assembly of Azad Kashmir LA-5 Barnala. There are seven entry points by road into Azad Kashmir from Gujrat, Punjab, Pakistan existing Kadhala, Aahi, Heer, Pindi Abdal, Bangali, Singri & Munawar. Main entry points under District Administration are three existing Kadhala, Aahi & Singri. Three main entry points are facilitating police check post, forest guard post, Excise & Taxation Collection and District Council Collections. Barnala is also multicultural, multilingual and cosmopolitan towns, it has total population 0.12 million.
TRANSPORT & AMENITIES:
The famous route to the Jammu city is Kashmir Highway passes through Barnala. The small towns Kadhala, Barnala, Kot Jamel, Moil, Chumb and Iftikharabad are located on this famous route. All basic amenities like telephone, mobile service, general stores, newspapers, opticians, rent a car, sweet, bakers and confectioners, medical stores, hospitals, photo studios, courier services, garments, tire puncture shops, petrol pumps, moneychangers, audio shops, CD shops, hotels, Bar B.Qs, Fast food, travel agents, tour operators, painters, dry cleaners etc. are available here.
Barnala is connected with Mirpur, Bhimber, Gujarat, Kharian and Sialkot. Barnala is located approximately 46 Km from Gujarat and 200 Km from Rawalpindi, 180 km from Islamabad and 100 km from Jammu & 60 km from Sialkot. General public transport service like hi-ace, bus, air conditioner Couch are available for Gujrat, Kotla, Kharian, Islamabad, Lahore, Mirpur, Kotli, Mirpur, Fiaslabad and other cities of Pakistan and Azad Kashmir.
AGRICULTURE:
Barnala land is very rich in agriculture, wild life, crush stones, millet grain market, mustard oil and packle mango. Foothills are covered by gardens of great mango trees. These lush green mango gardens attract visitors especially in summer season. Pattni Vale presents romantic and beautiful view for local visitors on LOC. Historical Watala is another great attraction for visitors. Watala is also an old, historic and famous point located on LOC, consisting wildlife, vast mango gardens, medicines herbals, long pasture, flower honey and green hills. There is a great shrine of Peer Monga in Watala. Chumb is most important entry point on LOC regarding its commercial value both in India and Pakistan.
North area comprises mainly foothills, slope and small mountains, while East-West & South areas are consisting mainly plain and cultivated land: providing food to whole Azad Jammu & Kashmir. The area of Sub-Division Barnala is owning full of natural beauty with thick forest, fast flowing rainy water courses, windily rainy streams, dry streams of sand and crush stones. The mostly plain & rich cultivated land is producing both Rabi and Kharif (Winter & Summer) crops. Thick forests are producing timber & fuel wood, exporting to border areas of Punjab: Sialkot, Jalal Pur Jattan, Karianwala, Kotla, Gujrat. All big furniture industry is using domestic wood and public also use it for fuel consumption.
LOCAL LANGUAGES:
Punjabi, Urdu, Gojri and Pahari.
WILD LIFE:
Red-led partridge (Chakoor), Pea Cock, Grey Partridge, Black Partridge, Porcupine, Quail, Jackal, Pig, Blue Bull (Neel Gai) and Hare.
Licenses are issued from Wildlife office Muzaffarabad to amateur shooters for restricted numbers of animals and birds during particular seasons. License rate and other relative information are available from the Wildlife Office situated in the Forest Department, Bank Road, and Mazaffarabad. 058810-43699.
IMPORTANT PRODUCTS:
Mango, Intel, Vegetables, Mustard, Cedar, Mulberry, Jumboline, Sheesham, Wheat, Rice, Millet, Mushroom, Honey, Medicine Herbs and plants, Pine (Chir) and Acacia tree.
CLIMATE:
The southern zone Mirpur Division has a similar climate to the neighbor areas of Punjab, hot summer temperature is often over 45 Co from May to September and cold winter less than 0 Co in Dec to Jan, rain fall is concentrated in the monsoon between late June to the end of August. There is often a prolonged dry period from October to early January followed by Winter rains from mid-January to March.
Maximum Temp: 45 Co
Minimum Temp: 0 Co
CURRENCY:
The unit of currency is Pakistan Rupee, which is equal to 100 Pisa. Paper notes came in domination form Rs. 10, 20, 50, 100, 500, 1000, and 5000. Foreign currency can be changed from local currency exchange markets.
TIME:
The State Azad Jammu & Kashmir, common in time with Pakistan, is 5 hours ahead of GMT.
FOOD AND DRINKING:
Kashmiri and Pakistani food is available in the entire region. Sweets and Bakers shops are also serving high quality and delicious products in the region. Most restaurants serve chicken, mutton, chiken soop, green tea, qawa, beef, daal (lintel), fish, vegetables, yogurt, rice and rooti or naan (bread). Bar B.Qs like tikka, shami kabab, beef kabab, chapli kabab, seekh kabab, leg piece, Fast food shops are serving egg burger, vegetable burger, beef burger, fruit chat etc. Desi Breakfast is most popular edible item in all community. So there and many Breakfast shops in main bus stops are serving, Naan-Chuney, Sri Paiy, Haleem, Baryani and rice.
We invite you to visit this website or publish your comments on Guest Book. Our Guset Books members are more than happy to answer any questions, comments or email to Adnan Akhter Chohan.
Cultural Wing.
Managed By.
0092-345-5470055